Social Work Practice in Substance Use Disorders: Field Education and Learning Activities ​
Register

Non-member - Free!
Member - Free!
Given the prevalence of substance use disorders in the United States, it is likely that all social workers will encounter these issues in their practice no matter what the practice setting. The incidence of substance abuse and deaths from overdose has been increasing during the COVID-19 pandemic, making this area of practice more urgent than ever. CSWE developed a Specialized Practice Curricular Guide for Substance Use Practice, which outlined what a social work student needs to know and be able to do to practice effectively in this area. Now, CSWE has developed a companion guide focused on field education activities. This course will walk through the Prac-Ed Social Work Field Activities Guide, how to use it, and some of the very practical activities that can be implemented by field supervisors to advance students understanding of how to address substance use disorders in practice.
The course is intended primarily for social work field education instructors and field directors, but would be of interest to all social work educators, especially those teaching practice courses in substance use. The course level is intermediate. Participants who complete all components of the course and correctly answer a quiz will receive a CE certificate (see CE Information tab for more details). It will take approximately 1 hour to complete the videos and quiz.
Upon completion of this webinar, participants will be able to:

Describe Prac-Ed Curriculum and how it benefits social work students
Effectively use the Field Education Activities Guide with social work practicum students
Integrate substance use field education learning activities into a social work practicum setting
The Prac-Ed Initiative is supported through generous funding from the Substance Abuse and Mental Health Services Administration (SAMHSA) to expand substance use disorder (SUD) practitioner education in social work. The goal of the program is to design and implement a high-quality standardized SUD curriculum and related assessment tools to strengthen the preparation of future social work practitioners to deliver effective, evidence-based SUD prevention, treatment, and recovery services. In the first year of the program 22 MSW programs participated in the program with 10 additional MSW programs selected to participate in year two.

A written transcript of the videos is available upon request; please contact Cydne Nash (cnash@cswe.org) for more information.
Marde Closson
Director of Field Education
University of Nevada, Las Vegas
Marde Closson, MSW is Director of Field Education at the University of Nevada, Las Vegas. Her interest include working with children and families, specifically, in the field of public child welfare. Ms. Closson has over 30 years of social work experience. She has worked in Public Child Welfare for over 25 years and was employed in field education experience at Arizona State University.
$i++ ?>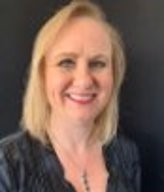 Stephanie Lyons
Director of Field Education,​ Clinical Associate Professor
Indiana University
Stephanie Lyons is Director of Field Education and Clinical Associate Professor at Indiana University School of Social Work (IUSSW). She received her Bachelors in Social Work from the College of Saint Benedict and Masters in Social Work from Saint Louis University. Prior to her position at IUSSW, she worked in leadership positions in both regional and national organizations that focus on bettering the lives of youth and families. She is committed to the leadership of organizations focused on bettering the lives of youth and their families through her volunteer work as a Board Member with Indiana Youth Services Association. She has also served on the boards of Indiana Association of Resources and Child Advocacy, Hamilton County Community Corrections, and United Way of Central Indiana's Agency Executives Committee.
$i++ ?>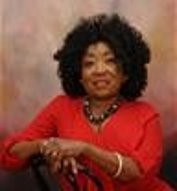 Shebby Neely-Goodwin
Assistant Professor of Social Work, MSW Director of Field Office 
Norfolk State University
Dr. Shebby Neely-Goodwin is Assistant Professor of Social Work and MSW Director of Field Office at Norfolk State University Ethelyn R. Strong School of Social Work.
$i++ ?>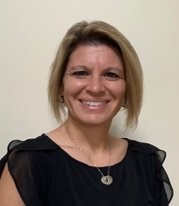 Alysha N. Nichols
MSW Field Coordinator,​ Assistant Professor​
Marshall University
Alysha N. Nichols is MSW Field Coordinator and Assistant Professor at Marshall University in West Virginia.
$i++ ?>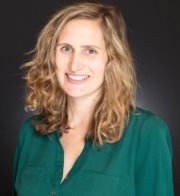 Julie Rhoads
Director of Educational Initiatives & Research​
Council on Social Work Education
Julie Rhoads, MSW, is Director of Educational Initiatives & Research at the Council on Social Work Education. She also serves as the Project Director for the Prac-Ed Initiative.
$i++ ?>
Participants may earn 1 continuing education clock hour after completing the training. The course is appropriate for generalist or clinical social work practice and the degree of difficulty is intermediate. The target audience is social work field instructors, field directors, and social work educators. To earn a CE certificate, participants must:
Review all the course material, including webinar presentation (total training time is approximately 1 hour)
Correctly answer a minimum of 80% of the assessment questions
Complete the electronic evaluation form
Verify their identity through an online acknowledgement form
After meeting these minimum requirements, participants can select a CE certificate to print that will list the participant name, course name, number of CEs, and the date of completion.
CSWE (ACE Approval #1163) is approved as a provider for social work continuing education by the Association of Social Work Boards (ASWB) www.aswb.org through the Approved Continuing Education (ACE) Program. CSWE maintains responsibility for the program. ASWB Approval Period: 1/23/2021-1/23/2024. Social workers should contact their regulatory board to determine course approval for continuing education credits.
Scheduled Access/Interaction
All content for this course is asynchronous, so participants can complete the course on their own time and at their own pace. There is no scheduled access/interaction with course speakers. If you would like to communicate with a speaker or CSWE staff about this course, please e-mail learningacademy@cswe.org. CSWE operates regular business hours (9:00 am-5:00 pm) Monday-Friday.
Accommodations for a Disability
If you require accommodations to complete this course due to a disability, please e-mail learningacademy@cswe.org and provide a written explanation of the type of accommodation you require.
Procedures for Complaints and Grievances
Please follow the below outlined procedures to issue a complaint or grievance regarding any matter related to CSWE's continuing education program:
Complaints or grievances must be submitted in writing to CSWE via mail at 333 John Carlyle Street, Suite 400, Alexandria, VA 22314 OR via e-mail to CEsatAPM@cswe.org.
Complaints will be reviewed by the CE Program Manager and responded to in writing within 30 days of receipt of the written complaint.
Individuals issuing a complaint/grievance may request to have a phone hearing with the CE Program Manager in the event that they disagree with CSWE's written response.
A record of all written complaints/grievances and CSWE's written responses are retained and reported to the Association of Social Work Board's Approved Continuing Education Program.
Key:

Complete

Next

Failed

Available

Locked
Field Education and Learning Activities: A Training for Field Instructors​
Open to view video.
Open to view video. Presentation video
Course Evaluation
6 Questions
6 Questions Please complete this brief evaluation form to provide feedback on the course (required for CE credit).
CE Assessment
10 Questions | 2 attempts | 9/12 points to pass
10 Questions | 2 attempts | 9/12 points to pass Brief quiz on the webinar content.
SAMHSA GPRA Evaluation survey
Complete the survey
Complete the survey SAMHSA grants funds were used to develop this webinar. For program monitoring and evaluation, SAMHSA has developed a standardized evaluation survey, GPRA (Government Performance Results Act). Please complete this survey to ensure grant compliance.
Participant Verification
Agree to terms to continue.
Agree to terms to continue. Please acknowledge that you completed all components of the course and quiz in order to receive CE credits for this course.
CE Certificate
1.00 CE credit | Certificate available
1.00 CE credit | Certificate available
| Access Date | Quiz Result | Score | Actions |
| --- | --- | --- | --- |