Homelessness in Social Work Education
Register

Non-member - Free!
Member - Free!
This on-demand webinar series was produced in partnership with the National Center for Excellence in Homelessness Services as part of the National Homelessness Social Work Initiative to promote homelessness content in social work curriculum. The series is intended to raise awareness of homelessness-related issues and topics among social work educators and to support the integration of homelessness content across the social work curriculum. Educators can use the series for their own professional development and also incorporate the entire series or individual modules throughout diverse courses for in-person, online, or blended instruction. Topics in the series include:

Housing First
Mental Health First Aid
Continuum of Care
Critical Time Intervention
Trauma and Adversity
Trauma-Informed Care
Participants will learn:
How federal policy informs the delivery and design of homeless services.
How a history of trauma and adversity impacts the lives and service needs of people experiencing homelessness.
Successful, evidence-based strategies for addressing and preventing homelessness.
Who should participate: Social work educators and social work students at the BSW, MSW, and PhD level.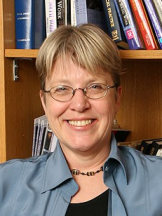 Deborah Padgett
Professor, NYU Silver School of Social Work
Dr. Deborah Padgett has a doctoral degree in anthropology from the University of Wisconsin-Milwaukee and post-doctoral training in public health and psychiatric epidemiology at Columbia University and Duke University, respectively. She is nationally known for her advocacy and practice of qualitative and mixed methods in research. She is the editor of The Handbook of Ethnicity, Aging, and Mental Health (1995) and The Qualitative Research Experience (2004), author of Qualitative Methods in Social Work Research (2008, 2nd ed.) and Qualitative and Mixed Methods in Public Health (2012), and co-author of Program Evaluation (5th ed., 2009). Dr. Padgett has published extensively on mental health needs and service use of homeless mentally ill adults, older women, ethnic groups, and children/adolescents.

$i++ ?>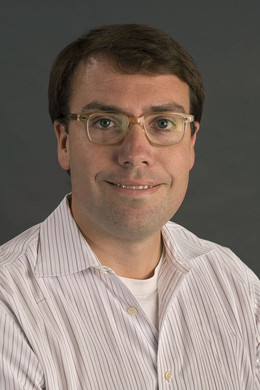 Ben Henwood
Assistant Professor, University of Southern California
Dr. Henwood is a licensed clinical social worker who has served as an administrator, clinician and researcher for organizations serving adults experiencing homelessness and serious health conditions, including mental illness, physical disease and addiction. He helped start and served as the clinical director for Pathways to Housing, Inc., a Housing First agency in Philadelphia, where he also served as the principal investigator of clinical research that sought to develop more effective models of integrating primary and behavioral health care. As an assistant professor, Henwood continues his ongoing research agenda on the complex service environment for individuals with serious mental illnesses who have experienced homelessness. He is currently involved in the evaluation of Los Angeles County's integrated physical and behavioral health care initiative, where his task is to develop a measure of integration that can be used across diverse organizational settings.
$i++ ?>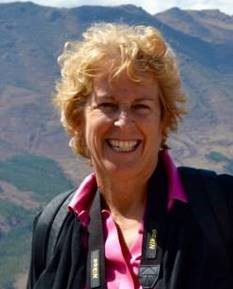 Ann Howard
Executive Director, Ending Community Homelessness Coalition
Ann Howard is the first Executive Director of the Ending Community Homelessness Coalition in Austin, Travis County; she has held the position since October of 2011. After 1 year of Ann's leadership, the Texas Homeless Network named ECHO as the Outstanding Coalition in 2012. Since then, ECHO has partnered with CSH and Social Finance to negotiate Austin's first Pay for Success funding model to scale up Permanent Supportive Housing. ECHO has acquired 3 HUD HMIS grants and 3 COC Planning Grants, been included in a $3.5 million state grant and a $3M VA SSVF grant, and has increased the ECHO budget from $100,000 to over $1,700,000. ECHO participates with the CAN Indicator Dashboard Steering Committee, the PSH Finance Leadership Committee, Travis County Criminal Justice Planning Council, the Mayor's Task Force on the Innovation Zone, the Psychiatric Stakeholders Committee and the Housing Works Board of Directors as an advisory member. Ann was an active leader in the city-wide campaign to pass the recent $65M Affordable Housing Bonds and City resolutions to dedicate proceeds from a downtown Austin Density program to support housing first PSH and to set a new goal to build 400 units of PSH with at least 200 of them being housing first and to increase funding for health and human services.
Ann is an alumnus of the University of Texas, with a JD from the School of Law, and an MPA from the LBJ School of Public Affairs. Ann has been married to John Howard, her law school classmate for 27 years and together they have been active in Austin public schools, youth sports, scouts, The University of Texas and Baylor University and the Lutheran Church. These activities assist Ann in her work to build collaboration and partnerships.
$i++ ?>
David West
Practice Manager of Psychiatric and Counseling Services, Austin Travis County Integral Care
David West serves as the Practice Manager for Austin Travis County Integral Care's (ATCIC) E. 2nd Street, Integrated Behavioral Health Clinic. David supervises an integrated behavioral health team of nearly sixty employees, who serve over 2,300 consumers. David's prior experience includes having been the Program Manager for the ATCIC's Assertive Community Treatment (ACT) Team, and having worked as an ACT Specialist while pursuing his LCSW. David has also worked extensively as an LCDC in a variety of capacities, including direct service provision, program management and outreach. David has previously completed extended internships at the Austin State Hospital as well as the Guardianship Program though the Travis County Probate Court.

$i++ ?>
Laura Gold, LCSW-S
Prevention Services Program Manager – Disaster Preparedness & Response, Mental Health First Aid (MHFA), & Suicide Prevention, Austin Travis County Integral Care
Laura came to Integral Care in 2014 and currently oversees Mental Health First Aid (MHFA), Suicide Prevention, and Disaster Preparedness & Response for ATCIC. She is a certified Youth and Adult MHFA Instructor, as well as a certified Instructor in Applied Suicide Intervention Skills Training (ASIST) and ASK About Suicide. She is also certified in Incident Command Systems (ICS) and provides training to First Responders on Disaster Psychology. Laura co-leads the Austin Central Texas Suicide Prevention Coalition and is also spearheading the Zero Suicide in Texas (ZEST) Initiative at ATCIC. Laura currently oversees the Department of State Health Services (DSHS) Youth MHFA State Grant, the SAMHSA "Now is the Time" Project AWARE-Community (NITT-AWARE-C) Grant, and the Allergan Foundation's Community grant in support of MHFA for Community Partners and First Responders. Laura works with over 30 Youth and Adult MHFA Instructors in Travis County and oversees the training of Youth and Adult MHFA to individuals in school districts, social service agencies, public libraries, and community colleges. Laura recently co-authored an article for ATPE (Association of Texas Professional Educators) on "How to Spot a Mental Health Crisis."
$i++ ?>
Daniel Herman
Professor, Silberman School of Social Work at Hunter College
Trained in both social work and epidemiology, Dr. Herman has led Critical Time Intervention (CTI) research and dissemination efforts over the past fifteen years. Working with a variety of collaborators, he is involved with developing and testing adaptations of CTI for various populations and service transitions, most recently focusing on improving access to treatment for persons with first episode psychosis. He has partnered with local and state government agencies and managed care organizations on implementing CTI to improve continuity of care for high-risk groups.
$i++ ?>
Heather Larkin
Associate Professor, University at Albany SUNY
Heather Larkin, Ph.D. is an Associate Professor at the University at Albany and co-Director of theNational Center for Excellence in Homeless Services. She also volunteers as a consultant on research and education for the Center for Post-Trauma Wellness. The National Center for Excellence in Homeless Services emphasizes partnerships among schools of social work; leadership development within and across agencies serving those experiencing homelessness; guidance regarding innovative funding opportunities, especially those made possible by Medicaid and the Affordable Care Act; and integration of evidence-based and emerging practices. The Center is informed by ACE research and applies the Restorative Integral Support (RIS) model. Currently, the National Homelessness Social Work Initiative seeks to create leadership paths for students entering the homelessness field and support current homeless service leaders through innovations exchanges and curricular developments.
$i++ ?>
Amanda Aykanian
Research and Project Lead, National Center for Excellence in Homeless Services
Amanda Aykanian a is a doctoral candidate at the University at Albany's School of Social Welfare and serves as the Research and Project Lead at the National Center for Excellence in Homeless Services. She has worked for several years in program evaluation and research, with a specific focus on homeless services and programming. Amanda has experience in quantitative and qualitative research methodologies, data analysis, leading trainings, and teaching. Her research interests include the migration and mobility of people experiencing homelessness; homelessness prevention strategies; and program and policy evaluation.

$i++ ?>
Key:

Complete

Next

Failed

Available

Locked